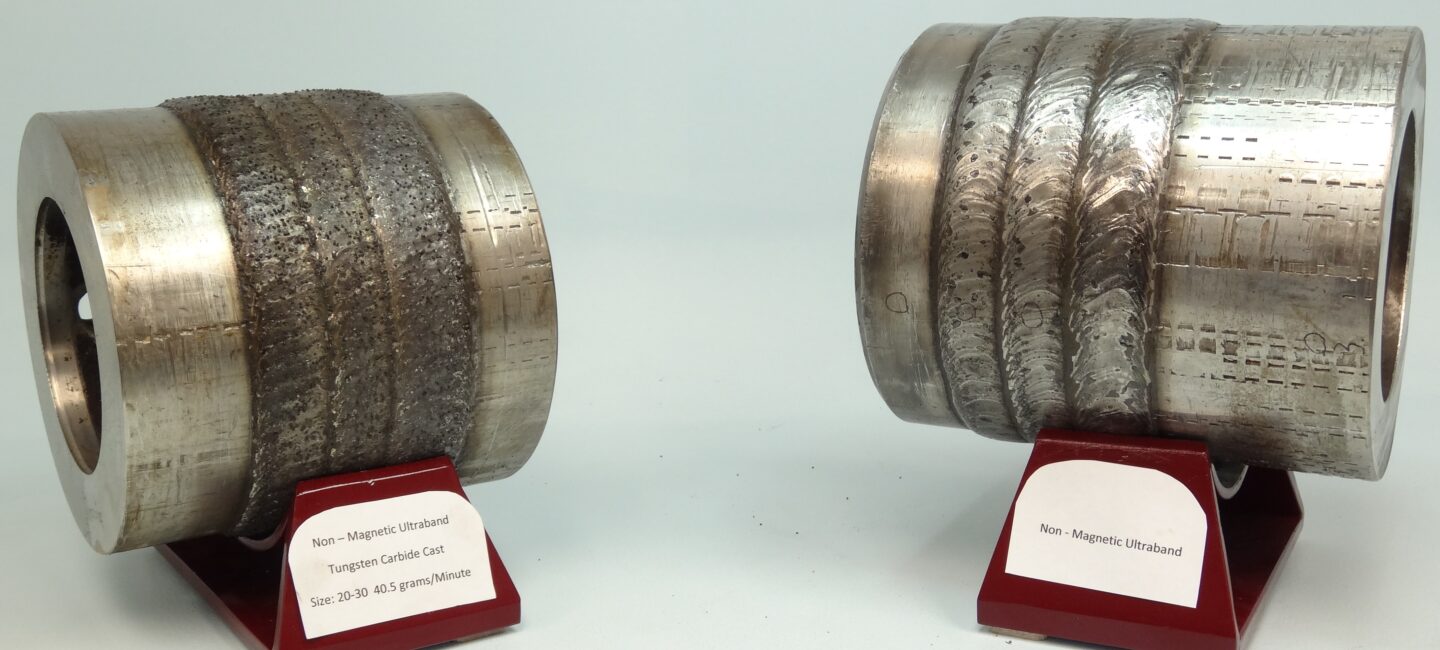 Ultraband NM Hardbanding

U.S. Pat. No. US 9,724,786 B2

Description

Ultraband NM (Non-magnetic) is a hard, 100% crack free hardband material designed for non-magnetic drill collars and related componenets. By controlling critical elements during development of the hardband alloy, Ultraband NM meets magnetic resistance limits compared to permeability specifications and offers substantially improved wear resistance compared to conventional non-mag welding alloys.
In comparison to 310 stainless, there is a 400% to 500% improvement in wear life. In addition, the abrasion resistance of Ultraband is also 400% to 500% better than drill collar base materials.
Use on non-mag base materials such as P530, AG17, 15-15LC, NMS-100 and others
Meets all requirements of API Specification 7 - Relative Permeability – less than 1.01

(All tests are carried out according to ASTM A342 Method 3)


It can be applied in multiple layers without spalling providing the interpass temperatures are properly controlled
Non-cracking
Hardness 40 Rc (Work hardens in service to 50 Rc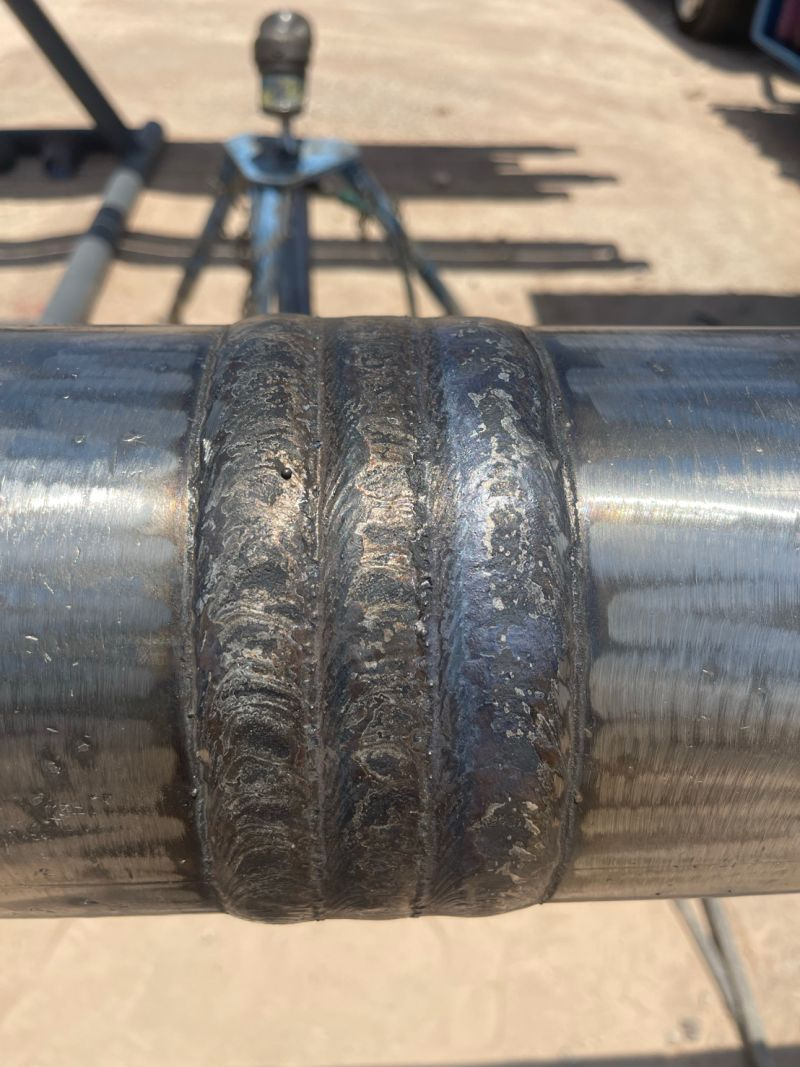 Ideal for oil and gas industry applications such as non-magnetic drill collars, stabilizers and MWD/LWD drilling tools and related components. Optimized for improved wear resistance.
Ultraband can be applied directly on to non-mag tools and over previous layers of 310 stainless.
Used by itself, Ultraband provides excellent wear resistance. For additional wear protection, a non-magnetic "cast tungsten carbide" may be dropped into the weld. Recommended size is 20-30 or 30-40 mesh at a drop rate of approximately 40 grams per minute. Deposits are smooth and free of any slag. Re-application is easy providing the worn deposit is clean and free of defects. Please contact your Postle support person or Tech Center for complete procedure
For many years 310 stainless was used for welding rebuilding non mag collars, just because of its non-mag qualities. The level of wear wasn't questioned because non mag was the only priority. Now, we have Ultraband and we can protect these very expensive assets and stay well within permeability tolerances.

John Postle, Postle Industries
Ultraband NM -vs- PTA Applications
Ultraband can be applied in the field using conventional hardbanding equipment.
No transportation to indoor facility is required for re-application.
Meets and exceeds API requirements for permeability.
Can be applied with cast carbide for open-hole applications or without for casing friendly applications.
Ultraband has a 40 Rc hardness as applied and work hardens in service to 50 Rc.
Ultraband has proven to reduce initial and re-application costs on non-mag components by 50% or more over other methods.
Weldability and re-application without removal saves downtime and reduces cost.
Several companies have switched to Ultraband NM
Wear tests show Ultraband wearability equal to PTA applications.
Ultraband can be re-applied over itself and most non-mag products without removal.
Lower cost non-mag matrix products such as 307 stainless steel create huge permeability issues.
Ultraband can be re-applied in the field by a Postle Trained Certified Applicator using conventional hardbanding equipment.
You can download a data sheet on Ultraband NM here