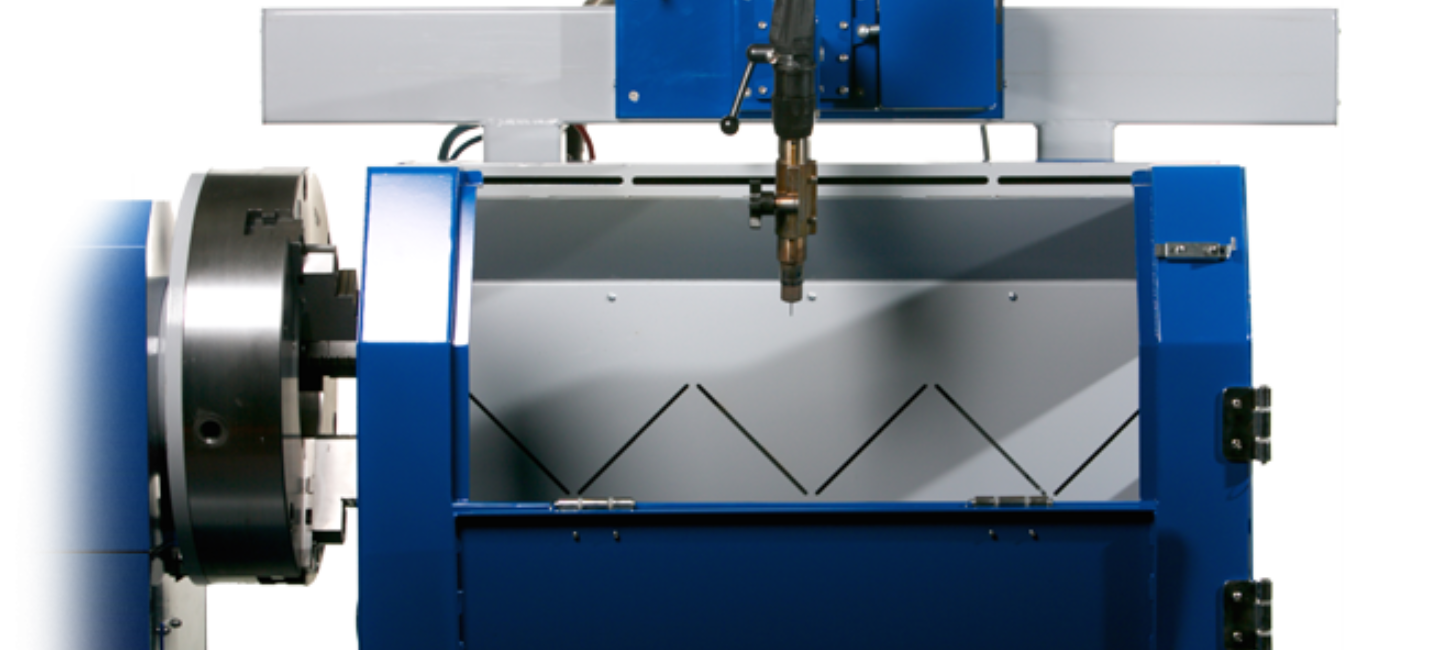 The Skye Product Range
Choose the Skye set-up that works for you.
Skye Stationary
With our Skye unit, everything you need is at the touch of a button:
Compact design for your workshop, with equipment to suit your power supply
Numbered, accurate and easy-to-use control of all functions
Control panel in your preferred language
Automation: full auto cycle control, auto chuck homing function, auto step-over, incremental over-run, number of bands (0-99), auto stop etc.
Full manual control is also possible.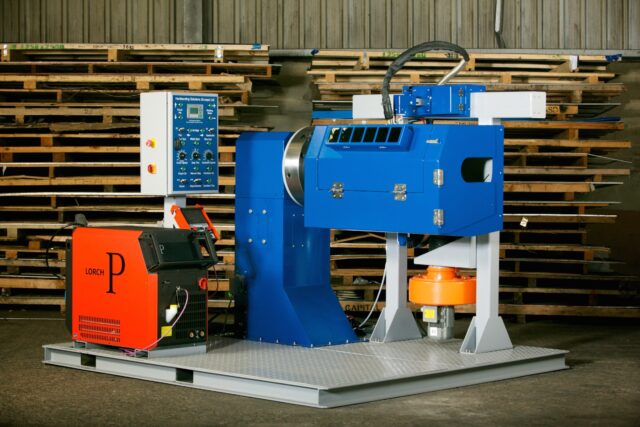 SkyeGo Mobile
All the great features of Skye built into a modified 20ft shipping container for transport around the world, and to the rig-site.
Internal LED light panels for a safe working environment.
External LED flood lights means SkyeGo can operate day or night.
Optional diesel generator to power the unit and peripheral tools, with external power socket.
Drill pipe access door and operators perspex window for protected view of drill pipe.
Welding wire storage space and SkyeHeat holder.
Can be shipped as a standard 20ft container, reducing cost.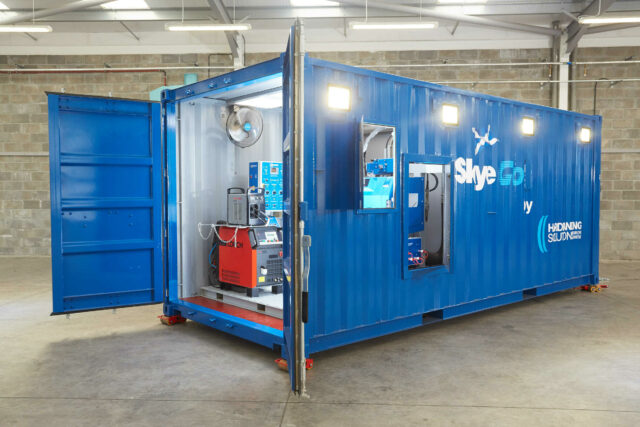 "The new hardbander is performing well. We are extremely happy with it. We have been utilizing it full time in the shop …with the help of Darren and Dean with linear welding we have opened up a lot of new avenues. The unit is remarkable. We always find something new that impresses us. Thank you again for a great product and great people to work with. Kinda miss having those guys up here and hope to see them again soon."

Service Company, North America
Optional Extra's
Integrated Hydraulic Drill Pipe Delivery System
Lift the drill pipe in and out of the hardband machine
All hardbanding units require one, so if you don't have an existing system, add this option to lift your pipe effortlessly:
Two ball roller adjustable jacks
Additional third jack behind chuck for handling HWDP and Collars.
All controlled by levers at the welder's fingertips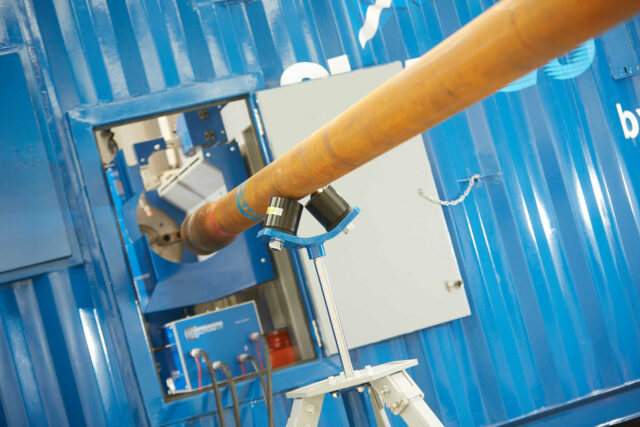 Integrated Plasma Removal System
Remove cracked or damaged hardbanding from tool joints
Remove, repair, and reapply in one heat cycle without moving the drill pipe
Complete the process in as little as 35 minutes (download our step-by-step pdf here)
No need for another expensive piece of equipment, do it all with Skye.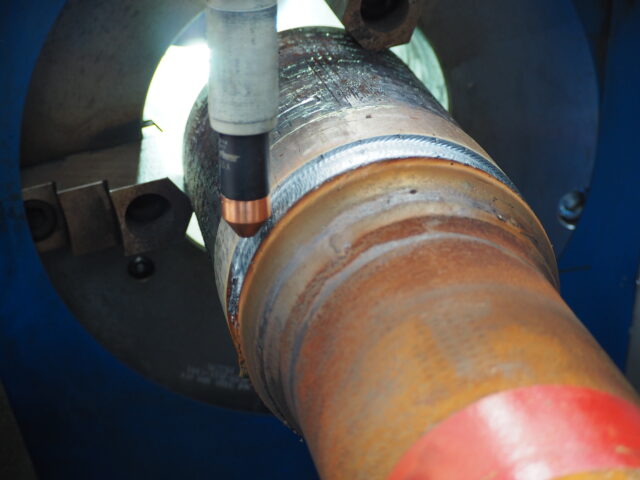 Preheating Options
Heating material before welding

We offer two options, with different levels of cost and efficiency:
1.'SkyeHeat' Propane heating box - included as standard.
We have designed 'SkyeHeat' for easy application and positioning over the tool joint or center wear pad, to give a proper 'soak' heat. Available in 3 different sizes.  
2. Induction Heating Package
Our induction package with fixed heat ring offers faster, deeper heating. Although initially more expensive to purchase, over the long term this unit works out more cost effective than using propane.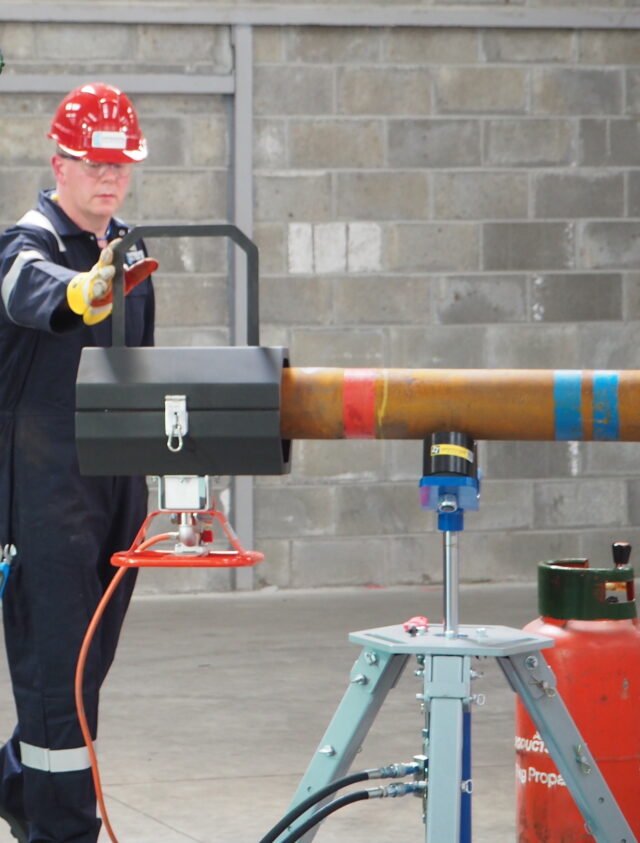 Twin Torch - Even Faster Remove and Repair
By adding a second welding torch and wire feeder, there is no need to change spools and re-feed wire between processes. 
Simply swap one torch loaded with build-up wire and replace with another loaded with hardbanding wire. 
The welding machine automatically stores parameters for each weld material according to which torch is selected.
Para leer más, haga clic a continuación.